North Kensington Supporting Ukraine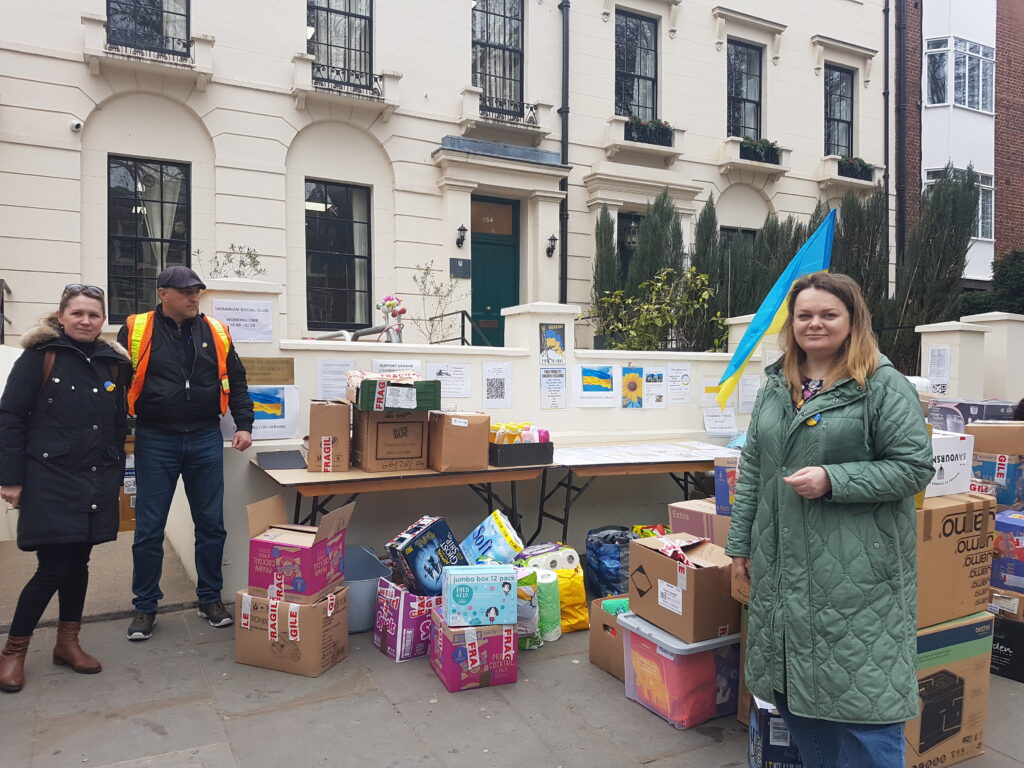 Like so many in our community, at Westway Trust we have been horrified by the shocking events that have unfolded in Ukraine in recent weeks. So when we were approached by the Ukrainian Social Club on Holland Park Road, we wanted to do something to provide support.
With the former Bramley's Big Adventure building on St Mark's Road currently sitting empty in preparation for major refurbishment, we were delighted to provide the space on a short-term basis to the local Ukrainian Centre for use as a temporary storage and sorting facility for donations. In addition, we have been able to provide administrative assistance equivalent to one full time staff member to the effort; working directly with the Ukrainian Centre. 
Our CEO Venu Dhupa explained why, as a community-centred charity, its so important to leverage our community resources to campaigns like this:
"This is an example of how we were able to work with another voluntary sector organisation in the borough, in this case the Volunteer Centre, to broker rapid support to a community at a time of great need.  We genuinely encourage others to support where they can."
How you can help
The Ukraine Centre would love to hear from any community members who can spare time, money, or items for donation to the centre. Here's a list of things you can do to help:

Kensington Against Dirty Money
In support of a group of passionate local residents, we have added the voice of Westway Trust to a grass-roots campaign aimed at exposing the extent of investment in local property by Russian oligarchs. Research from Transparency International has shown that there is at least £1.5billion worth of property owned by Russian individuals accused of corruption or with links to the Kremlin in the UK – nearly a fifth of this is in Kensington and Chelsea. Many stand empty, hurting local businesses and communities.
In support of the grass-roots campaign, our CEO Venu Dhupa said:
"I am thankful to this campaign for bringing to my attention the issue of the high proportion of anonymously owned property in the borough, some of which will be owned by foreign entities with little opportunity to examine from where their income is sourced.  This compares badly to the rules applied to when individuals apply for their own mortgages, where there is heavy scrutiny.  There seems to be one rule for the rich and another for everyone else.  Our borough, our City and our country should want to know how companies and individuals are earning their money, so that in turn they can assure citizens that they are behaving in a morally responsible way, as we would expect from our civic systems.  None of us want money from questionable sources washing through our streets, so we need to support any processes that would enable greater scrutiny.  This is even more essential when the lack of housing for the most vulnerable in our borough is considered. Currently over 3,000 households in the borough are on a waiting list for more appropriate housing, and thousands of households are in temporary accommodation."
More information on this campaign can be found at www.kensingtonagainstdirtymoney.com