Newsletter Team Interview with Val
Newsletter Team Interview with Val
By The Newsletter Team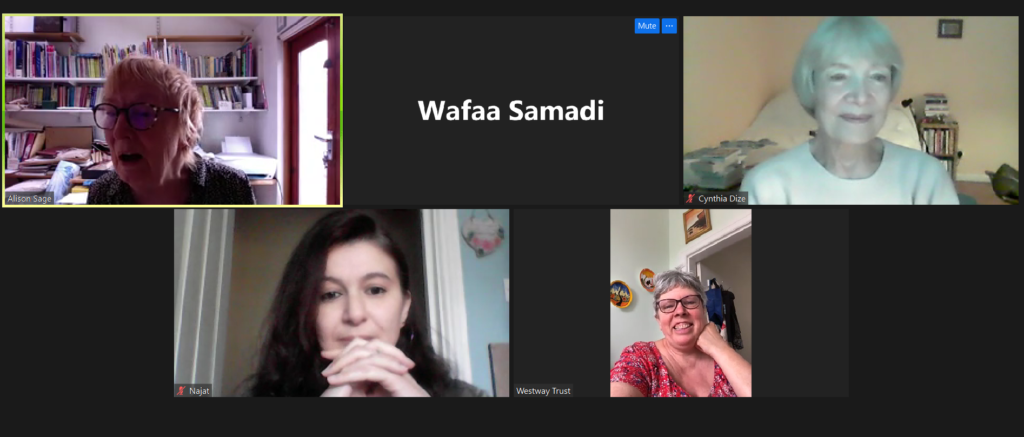 For over ten years, Val Patterson, Head of Learning, has been combining her busy day's work at Westway with another kind of work: academic work. She has become a Doctor. Not a doctor of medicine, but a doctor of research into something very dear to her heart – education. She agrees that it wasn't always easy, and sometimes she came close to giving up, especially during the two years her husband was ill and when Westway was facing especially difficult challenges.
But now she has finished and she proudly showed the Newsletter Team her 45,000 word dissertation, which she has printed.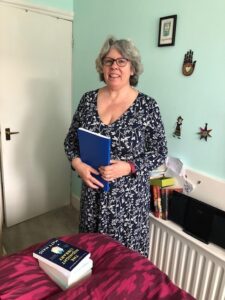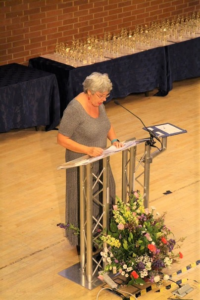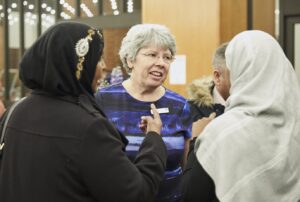 There are two kinds of doctorate, she explains. One is when a student goes away to research on their own. The other kind, which is the kind she did, is a professional doctorate, when you research into a subject you are actually working on as your daily job. This way, you can continue to work and you will meet all kinds of people who can give advice and help with your research.
And what was her research? She was researching young people's voices, looking at what they really felt and thought about supplementary schools, what benefits they gave children, and what – if any – were the drawbacks. She interviewed many, many pupils past and present, to get their views in a way that wasn't influenced by her own feelings. One exercise she found especially striking, was asking students to draw what they felt about their supplementary school. One girl clearly loved her classroom as you could see from the trays of children's things, the fish tank, the little details which showed that she felt completely safe and relaxed.
She looked at supplementary schools, to see what kinds of benefits children might get.
There was the benefit of meeting people. She called this Social capital and there were three kinds of social capital:
Bonding – where children met up with other people in their communities which are strong through relationships and trust
Bridging – where children were encouraged to go outside their own social circle and experience opportunities in different places
Linking capital – This was when they met institutions and people who might be helpful with opportunities for higher education, training or employment. Such as meeting up with teachers at Imperial College, or other London university colleges, or businesses hoping to recruit new young people.
The children said over and over again that although they didn't like having to get up early on a Saturday to go to school, it was worth it when they got there. They especially liked that they felt safe and that they could put up their hands to ask questions without being judged by the other pupils. They said it felt like being with their family.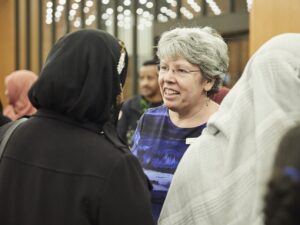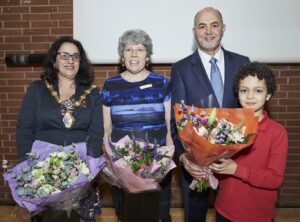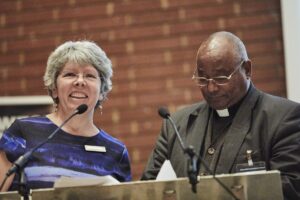 Wafaa agreed that in her experience, children liked the flexibility of supplementary schools. They liked the way lessons taught on line were becoming more professional and interactive.
Parents, too, liked supplementary school, because they liked the way they could be included too. They also noticed that their children often seemed more relaxed and confident.
For this was only a part of what Val was researching. She was looking into what makes children achieve as they could and should. Her eyes lit up as she said, 'It all begins with confidence, really." She stressed that activities that help children's confidence are very important and encouraged everyone to make use of the fantastic opportunities that we have here in RBKC: Arts, Sports, Science, V & A and Natural History Museum plus all the organisations that offer a wide range of activities that develop children's minds and bodies.
She agreed with Cynthia that her findings should be shared with all schools, although she laughed as she wondered if she was going to be the one with the time to spread the messages she had learned. 'It's a lot of work,' she said, shaking her head. 'But hopefully I will!'