For Father's Day 21 June 2021
For Father's Day 20 June 2021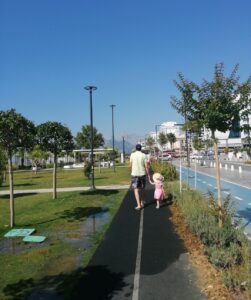 The more I look at the deep wrinkles on your face and your white hair which reflects your long journey, the more I love you, dear father, my candle that always burned to light my way.
On your special day, I tell you, "I love you!!" and it sounds ordinary and weak but these words are the only ones I have. 
Thank you for your efforts and sacrifices.
You were always there to guide me and to support me.
Be sure that when you say, "I'm proud of you my daughter," you give me a big push, huge encouragement to do more and to be better.
You are my support and the foundation of my courage. 
I love you Papa 💓
From Najat and Amal