Pepper Pot Centre Win Mayor's Award
We're excited to congratulate our neighbour and Member Organisation The Pepper Pot Centre for their Mayor Award 2020-21.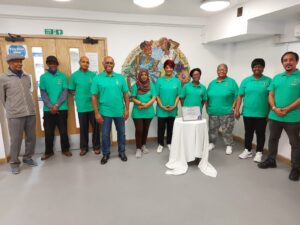 The annual Mayor's Awards recognises organisations that make a significant contribution to RBKC residents. The Judging Panel decided "The Pepper Pot Centre has been recognised with a Mayor's Award in the category of Local Community Organisation for their work supporting older members of the borough's diverse African Caribbean community. Since it was established 40 years ago, the Centre has offered support and advocacy to its members. In the last year they have adapted their services to include delivering meals and household supplies whilst moving their services and activities to online platforms which has allowed their members to stay connected throughout lockdown."
The Worshipful the Mayor of the Royal Borough of Kensington and Chelsea, Councillor Gerard Hargreaves, will host the Mayor's Awards Ceremony on Thursday 25 March 2021 at 7pm livestreamed on YouTube.