Community Street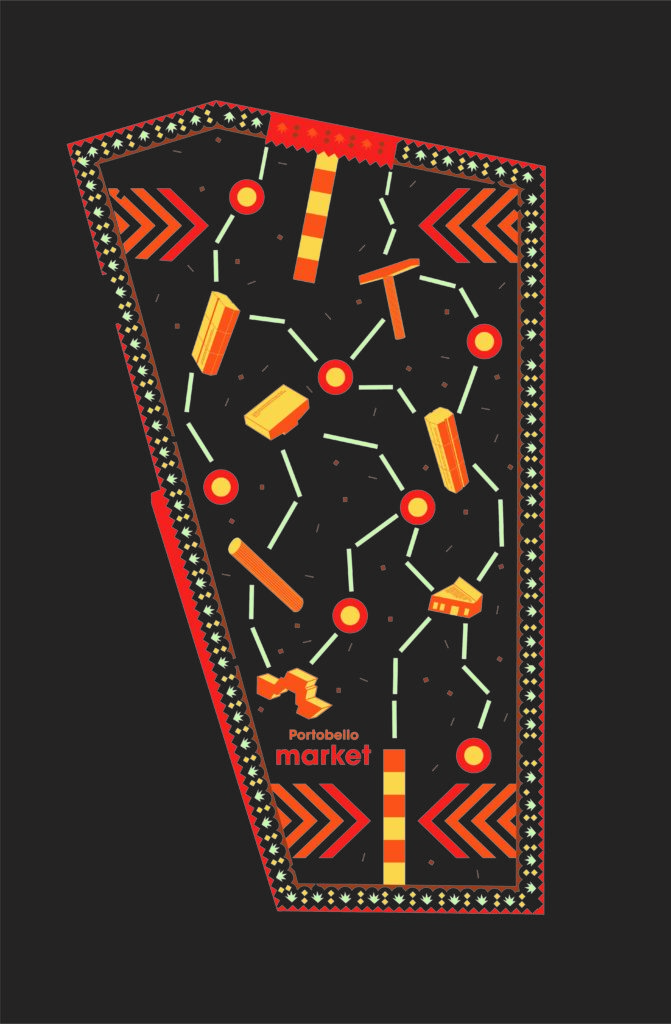 Community Street Project reaches half way mark
Westway Community Street is a project which began in late 2021 delivering physical improvements and revitilisation to the spaces underneath and around the Westway flyover in North Kensington, as well as improving economic opportunities for local people and businesses.
The main elements of this project have been to improve illumination under the flyover, creating safer environments, improvements to a more green infrastructure, directional signage across the estate and artistic elements where suitable.
We've been working with local people from the very start of this project through the involvement of a co-design team and various opportunities for people to provide feedback on design elements for various projects.
We are currently seeking responses from the local community to a design proposal for the surfacing of the Portobello Market Canopy area, this design was created in consultation with local people and features elements of the Westway flyover and also anonymous quotes from local market traders.
The Community Street Project has so far delivered: 
Improvements along pear tree walk
New water fountain, picnic benches and basketball hoop outside Westway Sports Centre 
Concrete picnic benches in Maxilla Gardens
Planting at the entrance of Thorpe Close
New external windows to the Portobello Arcade allowing for better visibility into the stores
A marked pathway to the Arcade from Portobello Road and new lighting to the entrance
We will continue to keep you updated on communitystreet.org as works continue across the estate.